---
Dr. Owl's Place
>>> Main Page Entertainment Theater/AV & Event Production Photography Horticulture <<<
---
Dr. Owl is available for:

Balloon Twisting, Magic (stage shows, close up, & walk-a-round), Science Shows,
Clowning Around, Walk Around Characters,
M.C. & Hosting, Teaching Classes & Seminars, & More!

Dr. Owl specializes in creating an entertainment experience that will be right for you.
Dr. Owl can work with you to craft a performance just for your event.
Dr. Owl is very flexible and can mix things up on the fly to go with the flow of the event.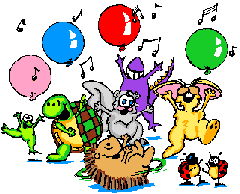 * Want a full on variety show at your event? *
Click here for Dr. Owl's Medicine Show
* Check out Videos of Dr. Owl *
Click here for YouTube Channel

Dr. Owl Has Appeared at:

Events:

4H Super Saturday
4H Super Sunday
All's Faire
Arlington Library 25th Birthday Celebration
Arlington Summer Outdoor Cinema
Boeing 787 rollout Celebration, Future of Flight Aviation Center
Bonny Lake Fantasy Faire
Camano Center Afternoon with Santa
Camano Island Summer Outdoor Cinema
Cascade View Neighborhood National Night Out
Circus Camp in the Park
City of Bellevue 4th of July Celebration
City of Lynnwood 4th of July Celebration
Cure SMA Walk N Roll
Everett Animal Services Grand Opening
Everett Parks & Recreation Mutt Strut
Fremont Parade
Fremont Solstice Festival
Fun in the Sun 4th of July Street Fair
Growing Groceries Garden Expo, Everett
Growing Groceries Garden Expo, Marysville
Kids Create Monroe
Lewis-McCord Military Base Armed Forces Day
Lewis-McCord Military Base Holiday Tree Lighting Celebration
Lewis-McCord Military Base Santa Breakfast
Lighthouse Elementary Cooperative Harvest Festival
Little People of America 50th Anniversary National Conference
Marysville Kids 'N Us Grand Opening
Moisture Festival
Moscow Mardi Gras
Moscow Renaissance Fair
Mother Flight Farm Summer Party
Naval Station Everett Holiday Tree Lighting Celebration
Northwest Folklife Festival
Oak Harbor Naval Base Holiday Tree Lighting Festival
Oregon Country Fair
Puget Sound Energy Family Fun Zone, Bellevue Family 4th Celebration
Pullman Holiday Arts and Crafts Fair
Q13 Kid Zone at the Kingdome for Mariners game
Q13 Kid Zone at Seafair Summer Fest
Rusty Scupper's Pirate Daze
SeaDog Nights and Gypsy Carnival
Seattle Center Summer Splash
Seattle Science Night
Silver Lake Neighborhood National Night Out
Snohomish County 4-H Centennial Bash
Stalker Farms
Sustainable West Seattle's 1st Annual Sustainability Festival
Taste Edmonds
Thomas Kemper Brewery October Fest
Trail & Sail Day Camp.
Tulalip Boys & Girl's Club Spring Break Carnival
Tulalip Community Harvest Celebration
Tulalip Tribes Family Holiday Craft Night
Tulalip Tribes Halloween Carnival
Tulalip Tribes Youth Fair
Watch D.O.G.S. Kickoff Evening
Westmont-Holly Neighborhood National Night Out
Whidbey Island Naval Air Station Holiday Tree Lighting Festival
WSU Master Gardener 30th Anniversary

Restaurants:

Alfy's
Azteca
Babaloie's
Billy McHale's
Buzz Inn Steak House
Crazy Knuck
El Toreto
G.A.Maxwell's
Godfather's
IHOP
King's Table
Los Cabos
Papa Luigis
Red Robin
Roundtable
TGIFridays
Woody's

Schools:

Bellevue Children's Academy
Bellevue Christian - Mack Campus
Briarcrest Elementary
Cascade View Elementary
Cedar Wood Elementary
Clyde Hill Elementary
Coe Elementary
Coupville Elementary
Dutch Hill Elementary
Forest View Elementary
French Immersion School of Washington
Frost Elementary
Highland Terrace Elementary
Hope School
Horizon Elementary
Lake Hills Elementary
Leota Junior High
Mill Creek Co-op Preschool
Muir Elementary
North Middle
Penny Creek Elementary
Pinewood Elementary
Sunset Elementary
Trinity Lutheran College, Everett
Tulalip Elementary
Tulalip Heritage School
Quil Ceda Elementary
Rainier View Elementary
Rush Elementary
Stillwater Elementary
Totem Falls Elementary
Viewlands Elementary

Libraries:

Beacon Hill
Douglass-Truth
Everett
High point
Magnolia
Marysville
Rainier Beach
Shoreline
Snohomish

Other Places:

Ballard Community Center
Emerald Downs
Everett Farmer's Market
Everett Mall
Evergreen State Fair
Hallmark
IKEA
Imagine Children's Museum
MoPOP
Moscow Farmer's Market
Mukilteo Family YMCA
Old Redmond Schoolhouse Community Center
Remlinger Farm
Safeway
Sheraton - Seattle
Shoreline Family YMCA
Stanwood Senior Center
STARS children's wear
Tavon Center
QFC
Woodinville Community Center
1000's of Birthday Parties and Company Picnics

































Be sure to ask Owl to teach you and your friends how to make a balloon animal!
Owl has been performing for many moons.
First magic, then music, then balloons, and later, silly science.
Sometimes he is a jester, other times playing a role on stage or doing walk around characters.
His favorite thing to do is make balloon animals.
However, anything that makes people smile, is fair game.
---
Email Dr. Owl:

---
Dr. Owl on facebook:
https://www.facebook.com/Dr.Owl.Jester
A review by a great performer:
Click here to read review